Turner Broadcasting Event
The In-House team at Turner Broadcasting asked me to come up with a look for their annual Make You Matter event that takes place in their 80 offices around the world. Their only requirements were bright colors, somewhat tropical, including tools of their trade and showcasing innovation. After showing the sketches for the first poster, they liked it so much that they asked for two more.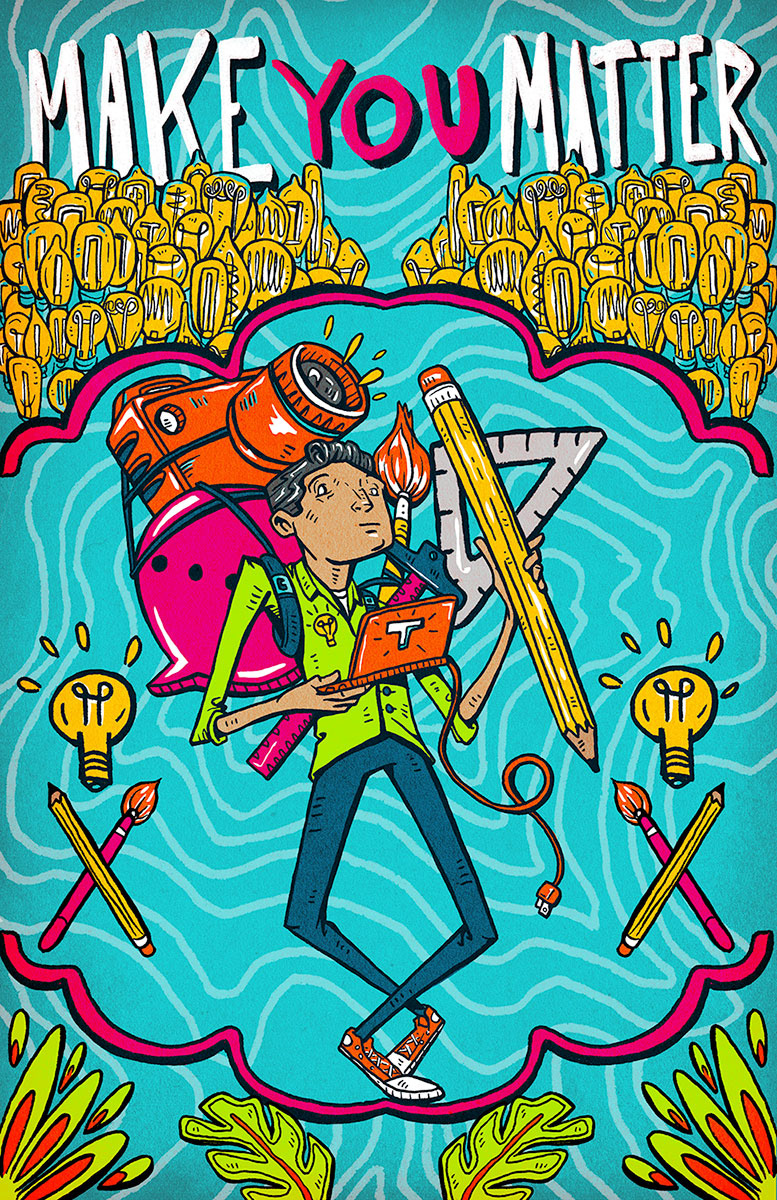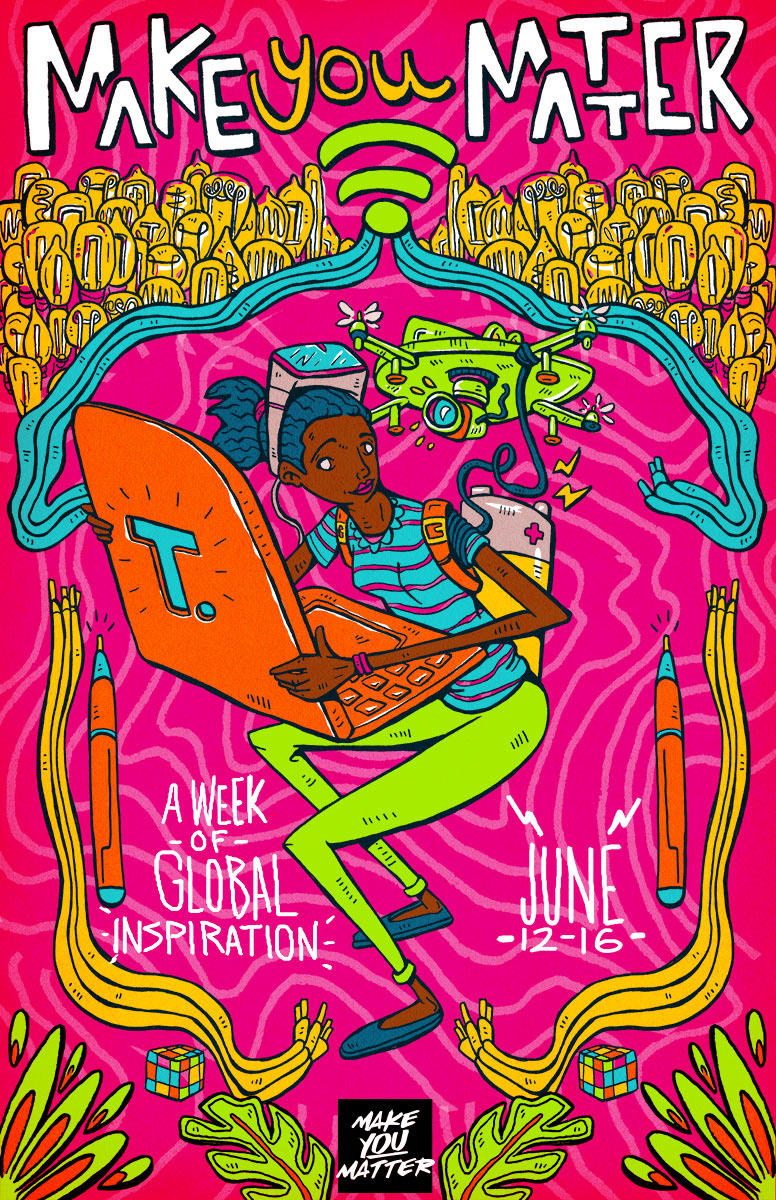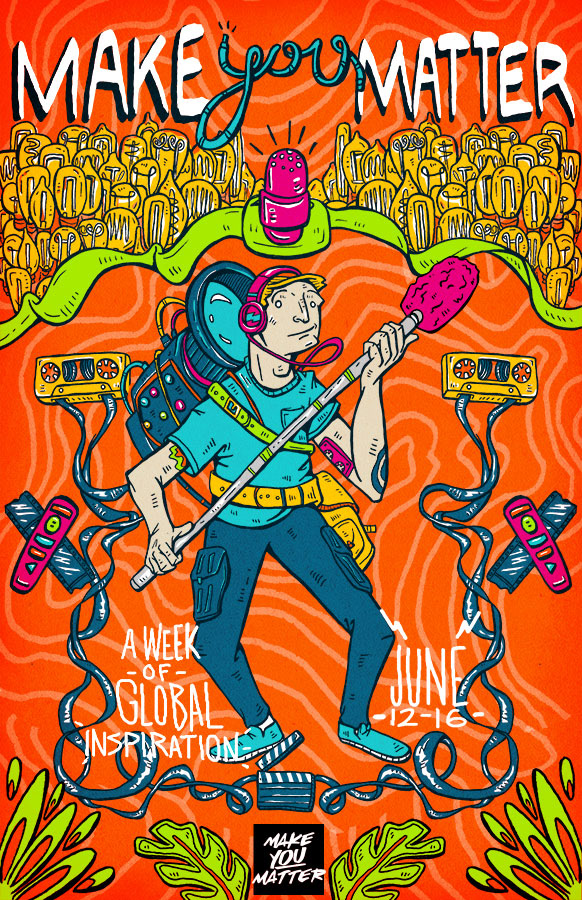 In addition to posters, the team turned the assets into email templates, products they gave away at the events, elevator wraps, and cool patterns for digital banners.