I was asked to design a shirt for Mountain Dew based on their Super Bowl spot, Puppy Monkey Baby. At the time, all they had was the concept and I was allowed to design Puppy Monkey Baby anyway that I liked. I went through a number of concepts and they thought the idea was crazy enough to go with a "less is more" approach, getting rid of the the branding and just having him dancing around.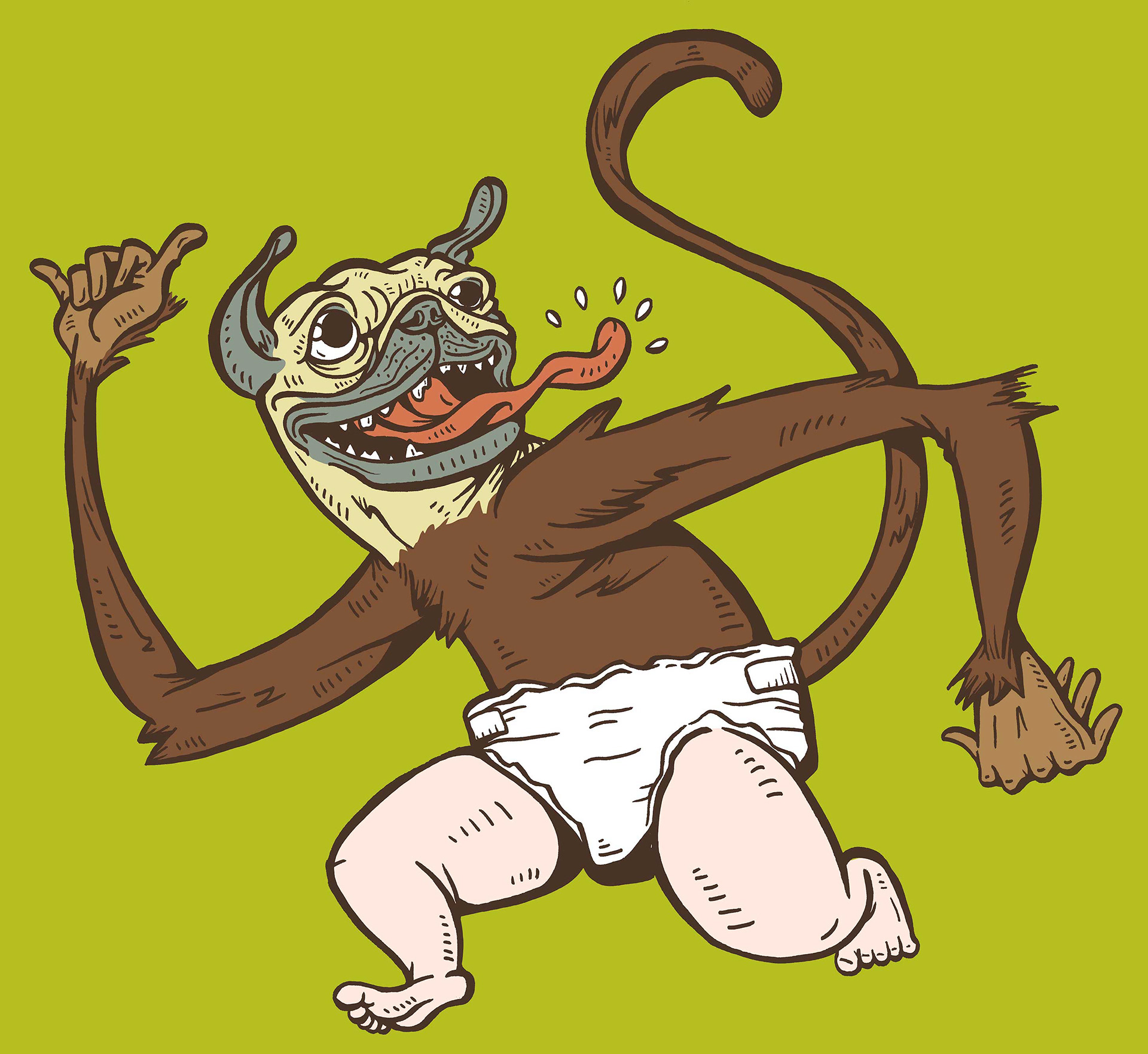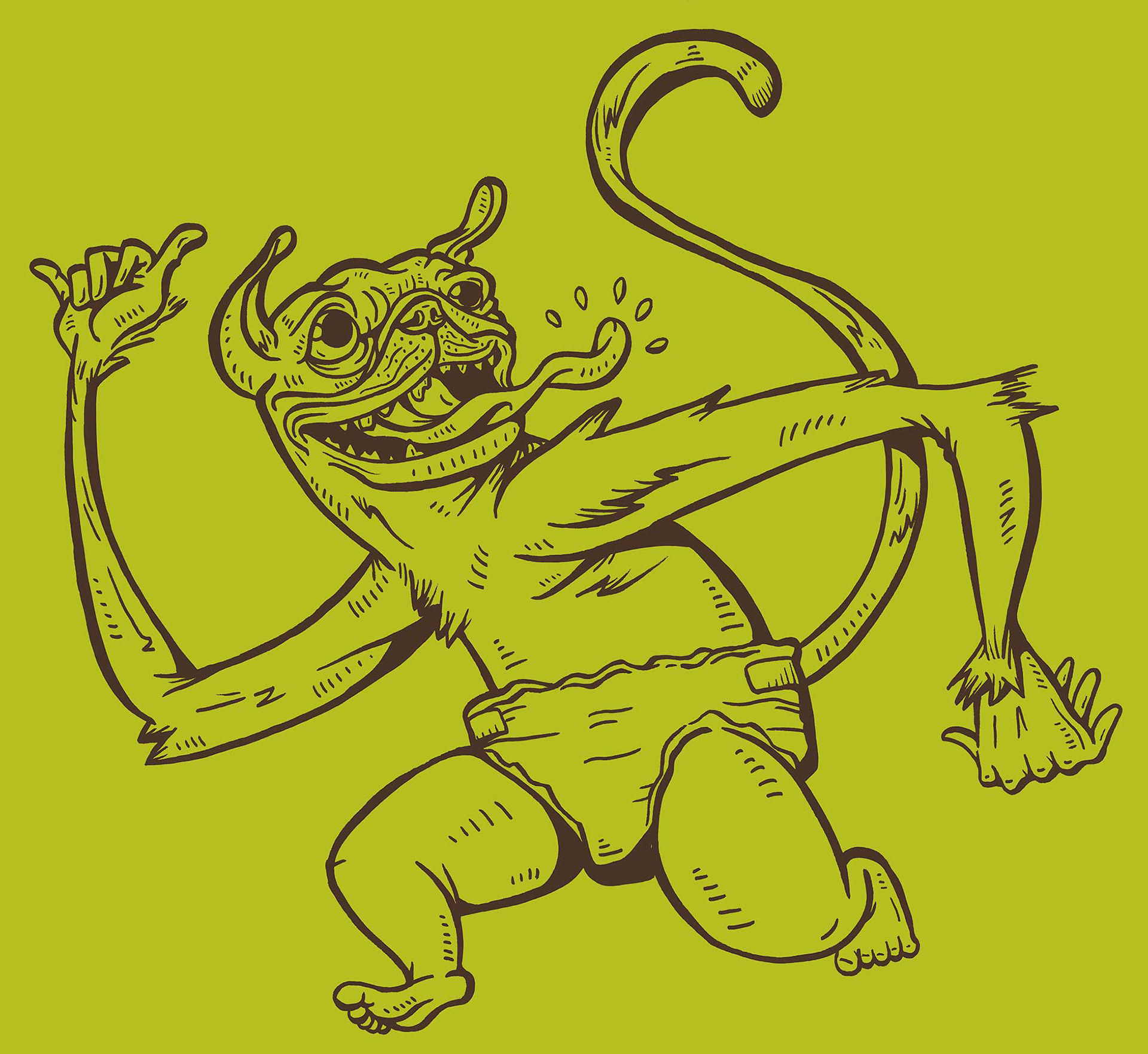 A couple of the concepts that I started with.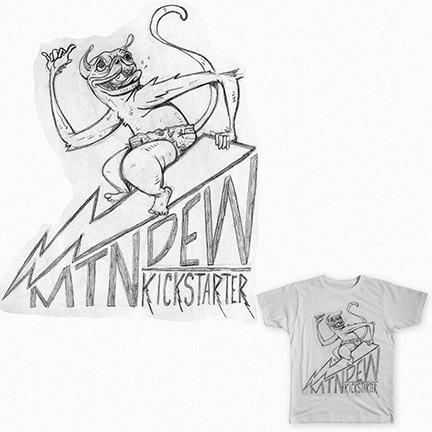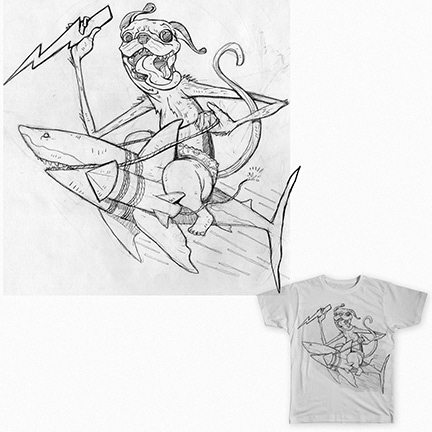 The final piece mocked up for the printer.