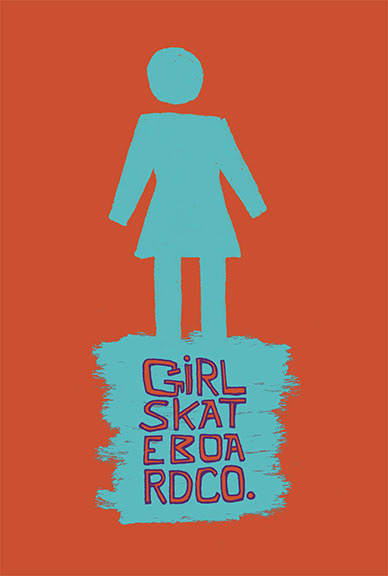 Girl Skateboards and Adobe teamed up to produce a series of skate decks and I was lucky enough to be chosen to design one. I've always wanted to work in the skate industry  and Girl is known for producing some of the craziest graphics out there, so this was a dream job for me. 

This is my final board. The idea came from growing up where skateboarding was associated with being bored in the suburbs, listening to bands like The Descendents, tattoos, etc. Something clicked and I started thinking about all the different people in the suburbs you might come across while out skating. This idea became my board graphic. 
I wanted to add tons of little details so you'd always be noticing something new and help to give each of the character some kind of back story, even if it was just to keep me entertained while I was working on them. 
This was the first-final round of inks but as I landed in LA to go work at the Girl headquarters I got an email from their creative director and long time skate-art icon Andy Jenkins to add Sean Malto, the pro skater to the board. Luckily I had brought the inked page with me and managed to nail his likeness on the first try (this never happens for me). I also started experimenting with Adobe's new Brush App and was working on different textures to bring into the final file using the app.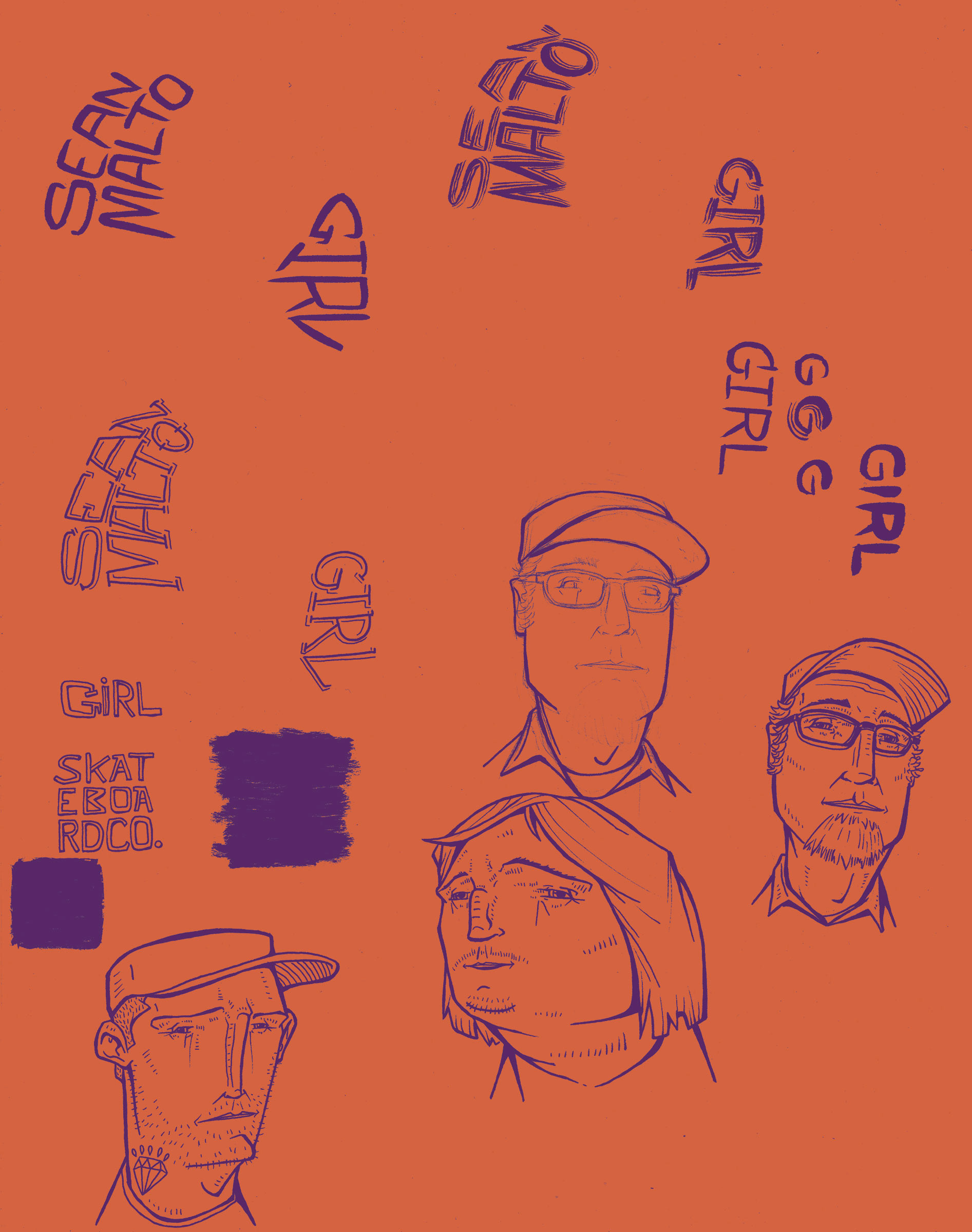 After finishing the board, I wasn't 100% on some of the characters, I thought they could be more interesteing. The whole Girl crew took us out to lunch one day and I got to know some of the guys so they inspired some a couple of new characters. I also got the go-ahead to work on a small graphic for the top of the deck which I couldn't believe so this is where I was exploring different ideas and type for that.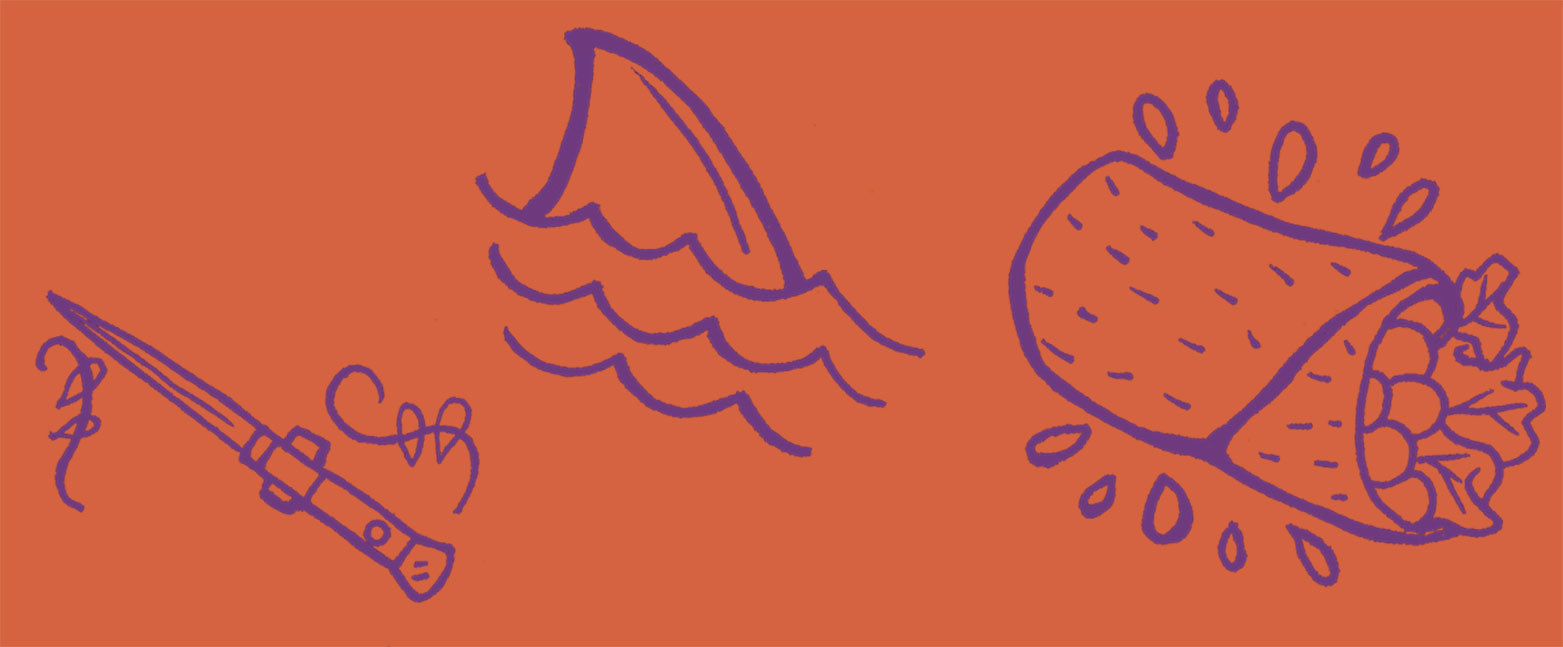 Last minute tattoo change ups. If anyone is looking for a burrito tattoo design, just let me know and I'll hook you up. 

Thanks to Adobe and the whole Girl Skateboard crew for the opportunity to work on this board, I couldn't have asked for a better group of people to work with.